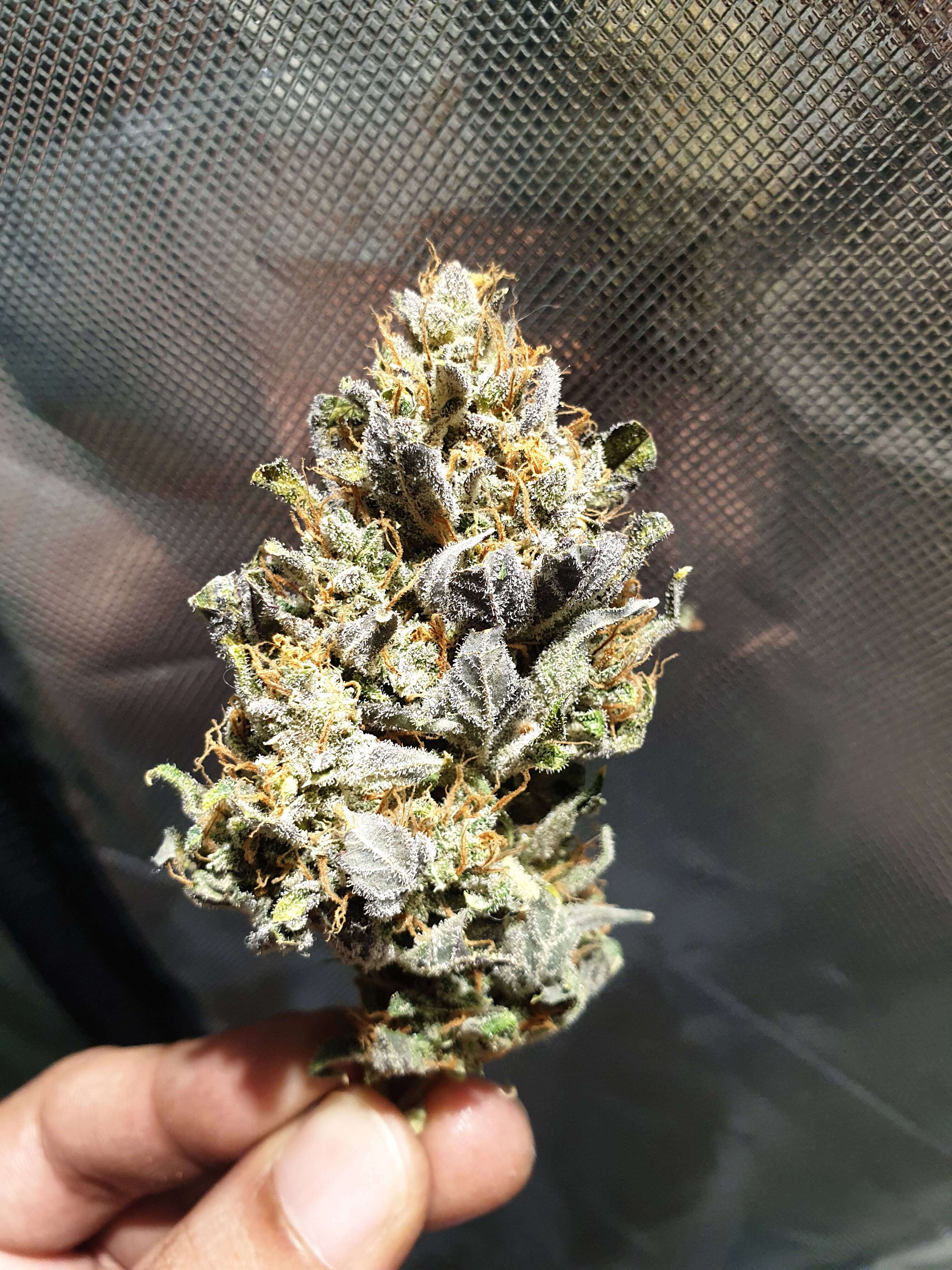 Content Count

65

Joined

Last visited
Community Reputation
55
Excellent
Recent Profile Visitors
The recent visitors block is disabled and is not being shown to other users.
@Prom is Jerry sending your 30seed parcel through Correos their normal way of sending? Have you spoken to him about using a different international courier one that is more quick like FedEx or DHL or Tnt or some other top courier ? I am waiting a response on 2 different issues with him so don't wana bombard him with a 3rd email till I get a response on the 2 issues

Hey guys an update from fastbuds.. So ... Fastbuds are currently not shipping seeds to South Africa atm.. we are no longer on their website list of countries that they ship to. Hope they change this real soon.. and if you go to checkout there is no South Africa on the list to choose! BUT Jerry will ship my replacement out to me anyway 😃😁😎🤓

Yeah I know the basics how to connect plugs, wires etc so I should be fine.. I hope 🤪 I'm starting to get a better feel for things.. albeit rather slowly.. due to myself now because I've got nothing but good advise and direction from you kind gentleman, and ladies if they're are any .. oh let me not leave out Transv 🤪 ✌️

@Prom ok I've just got off the phone with the guys at growguru.. what a super help they have been not to forget the superb service from them, they really do go the extra mile!! So yeah basically I gotta cut of the 2pin plug and connect it directly into the co2 port on controller.. then there is a manual from the ecotechnics website explaining the configuration of the unit.. il tackle that once it all gets here tomorrow.. http://www.ecotechnics.co.uk/evolution_co2_contoller.htm https://growguru.co.za/products/co2-regulator

@prom @Dookie69 guys I'm abit lost on how to physically connect the Co2 regulator to the Co2 controller.. The regulator has a 2pin plug connected to it which goes into a 2pin socket.. I don't see any connection to connect it to the Co2 controller? What am I missing.. Please guys share any info on this ? The controller has 4 ports Power input Fan output which i won't be using Co2 output which is to be connected to regulator Stat input which i won't be using i think so far.. So do I cut the 2pin plug of the regulator and connect the wires directly to the

@Dookie69 thanks brother i will go with the sonoff set up as it is real time! A big thank you for your help thus far 🤓

@Dookie69 i do not need it to turn on or off any connected devices. Just want to be able to read the temp and humidity on my phone when am away from the grow space coz I should always be not to far from it..

@Dookie69 what about the one your using air comfort i see hydroponic.co.za has it for 600, should I just go for that ?

@Dookie69 so its says that I need to purchase the sonoff temp and humidity sensor which is a white square box and then also the zigbee bridge for it to work so that another 390.. So I just want to be able to read my temps and humidity when ever I want from where ever.. will the above do that job sonoff sensor and zigby bridge ? I'm still learning here so hence all the questions

@Dookie69 I've found a brand called Sonoff which has one for R244 which is quite a good price i think

@Dookie69 also do you have any equipment that uses wifi inside of the tent ? Why i ask is im curious about the effects of these wifi enabled this being close to my plants , like I've got a small wifi hd camera but have been hesitant to put it inside the tent as I didn't want to effect the plants in any way, lol might sound stupid but yeah

@Dookie69 noted brother.. are you using a wifi linked temp humidity sensor ? If so where and howmuch was it?

@Dookie69 aaah I hope it is.. with ac I rather have extra capacity than fall short, thanks for the info man it really does help me out

Hey guys so I got a response from fastbuds themselves about my bad batch of seeds from TROPHY SEEDS.. This is what Jerry has to say.. : I did a screem shot of his email and posted it below.. Now this is what I call EXCELLENT FUCKING SERVICE MAN! WOW I am honestly very impressed and happy , guys if time is not an issue don't hesitate to order directly from fastbuds as they quite often have double your seed promos (ive bought twice) yes the delivery is slow 2 to 3months but their customer service is next to non..

I'm hoping the 12000btu for the 3mX2.4m space is enough during lights out.. otherwise will have to get another portable ac unit to add to it..